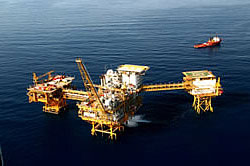 "Lifting & Marine Services excels in all forms of marine equipment supply. This section includes three of the main market sectors we supply to"

Lifting & Marine Services Limited is a truly Global operation supplying high quality and compliant products and fittings to major shipbuilders and operators worldwide.
This section focuses on the particular markets that we sell in to and the type of products we supply into these markets. Whilst all these markets have differing and particular needs, much of the products we supply are common to all industries.
Whilst we offer a standard range of products, there is also the option for us to fabricate bespoke units to your particular specification.
To find out more about the different types of markets which we Lifting & Marine Services Limited supplies to, simply click on a relevant link below: