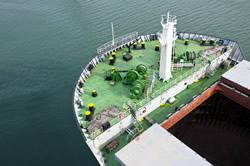 "Designed to meet our customer's vessel specification, Lifting & Marine Services Ltd supplies cargo hatches which meet international standards"

Our cargo hatches are designed specifically to cover any space on board a ship with a variety of options to suit most applications Lifting & Marine Services have the capability to supply custom designed Cargo Hatches to a size which suits your particular vessels requirements.
Overview:
Our cargo hatches can be designed to cover virtually any space on board a ship with a variety options to suit every application. The hatches can be hinged or sliding and the top cover can be produced in mild steel, aluminium or stainless steel.
And what is even more our product is instantly scaleable. We can provide solutions for large container ships and small commercial vessels just as easily.
We work extensively with our clients to produce the optimum solution for your needs. For example, we can supply cargo hatches which are installed flush to the deck or raised above deck. We also supply cargo hatches with an enclosed thermal pocket which can be integral to the design.
Please refer to the list of features which can be included in any cargo hatches we supply:
Typical Features:
Custom-sized to meet your vessel's specific requirements
With or without integral, enclosed thermal insulation pocket
Able to install flush with deck or raised above deck
Square or radiused corners
Securable with Drop Bolts, Flush Bolts, or Raised Dog Handles
Flush dogs operable from above with slotted wrench or socket
Can be built of mild steel, Aluminum or Stainless Steel