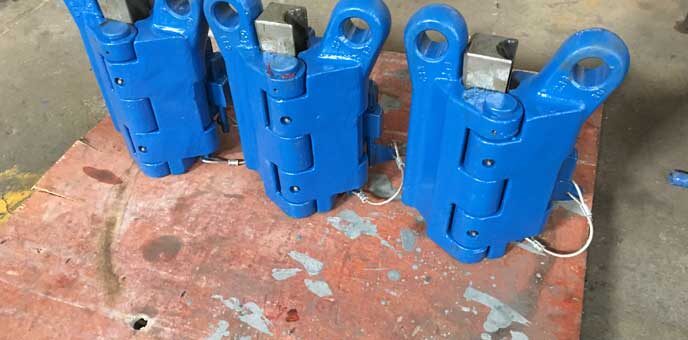 A device to grip the towing line in any length of rope in operation.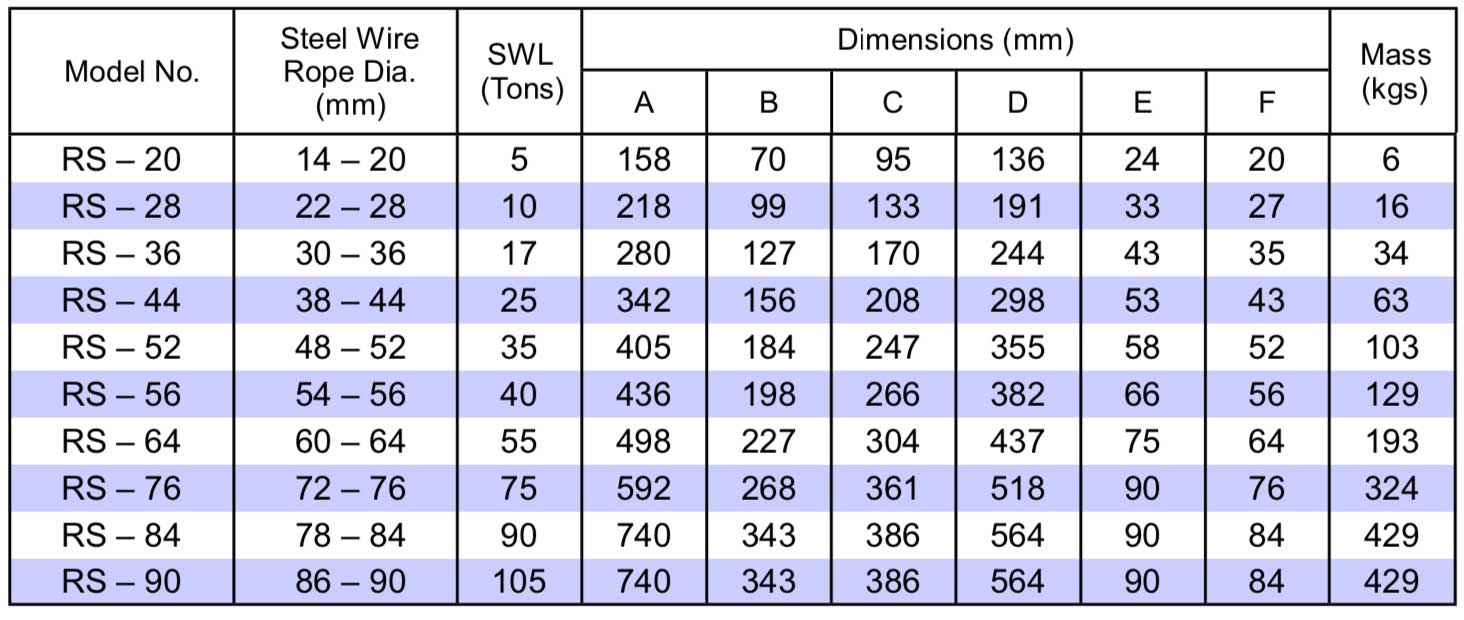 Remark : 1. Proof Load = 2 X SWL.
2. Breaking Load = 5 X SWL.
3. Steel Wire Rope – R.H.L. 6 Strand.
• Compact Design Cable Grip for Cable Dia. 14 – 90mm.
• Safe Working Load Factor exceeds that of matching Cable Size.
• Hinged Body has fixed smooth groove on one side;
• Movable Wedge, Grooved with lay of cable, on the facing side.
• Movable Wedge enables cable to be drawn tight.
• Cable can be released while under full tension by releasing latch
on Hinged Lid.
• Lid is securely latched with pin while in use.
• Shackle Holes are provided for Rigging Bridle to Stopper.
• Bridles available with stopper if desired.
• Occasional apply grease to ensure a long trouble free life.
• Optional Class approval certificate as request.
Proof Load Test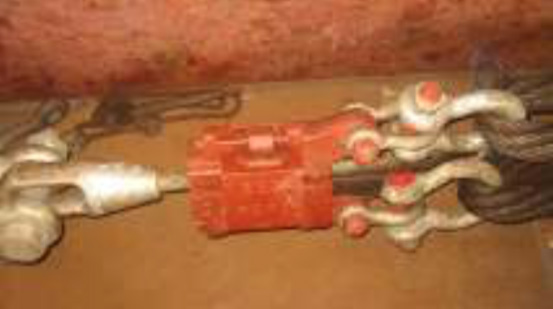 Chain Bridles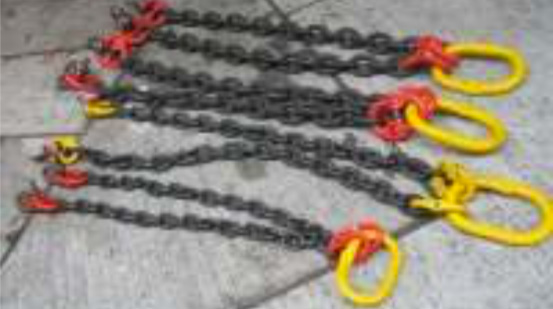 Chain Bridles For Carpenter Stopper RS-20 TO RS-76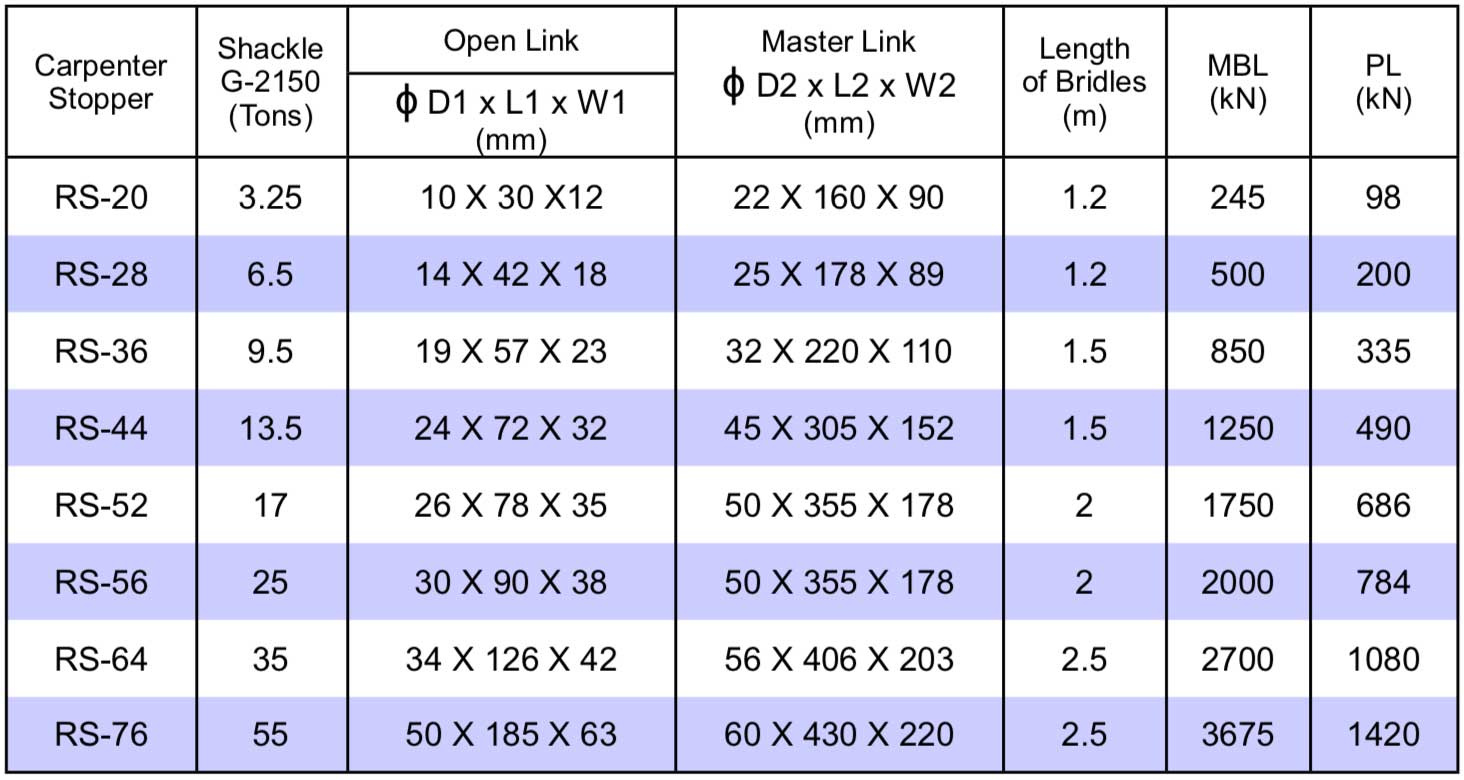 Posted by Te276Prm
On 5th August 2020
0 Comments