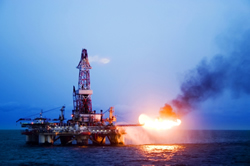 "Our Explosion Proof Equipment Range (also known as 'spark proof equipment') is designed and engineered to work in the most harshest operational environments"
Lifting & Marine Services Limited is a designer and manufacturer of Explosion Proof Equipment which is manufactured specifically to withstand the effects of the most severely hazardous working environments.
The spark proof nature of our products stems from two primary factors – we use only non-ferrous materials for parts exposed to the outside elements and all rubbing parts are made from either aluminum bronze or phosphor bronze. Therefore no sparks are generated and our equipment can be used safely in both Zone 1 and Zone 2 hazardous areas.
We can also supply our products which are specifically engineered for operation in low temperature service (as low as -40°C)
To find out more about our Explosion Proof Equipment, including technical information in PDF file format, please click on one of the links below: