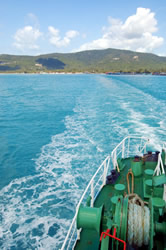 "Our electric anchor windlass range is a perfect solution to heave anchors, ropes and hawsers and is a cost effective and practical solution for deck lifting operations"

Our Electric Anchor Windlass Range is an ideal solution for lifting heavy anchors and mooring ropes.
Overview
Supplied with a gypsy wheel for handling chain and a warping head for mooring ropes, our electric anchor windlass offers an excellent solution for mooring and safe anchorage. The windlass can also be combined with our winches to provide a comprehensive lifting solution for your vessel.
Whilst not necessarily offering the same power and efficiency as our hydraulic anchor windlass, our electric units offer a highly convenient and cost effective solution on board ship.
The windlass is essentially a horizontal version of the capstan – they self contained units which protect the internal machinery from the salt corrosive effects of the environment.
LMS offers an extensive number of options when it comes to winch and windlass arrangements – for example, two gypsy wheels can be added to handle two anchors rather than a single one, making a single unit more efficient. We produce our electric anchor windlass to the highest possible specifications demanded by our customers.