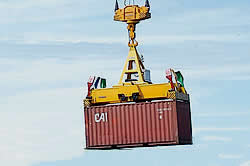 "Our Lifting & Rigging Blocks range is designed and tested to meet the most stringent safety and operating standards"
Lifting & Marine Services Limited is a manufacturer and supplier of a wide range lifting and rigging products which are used throughout the marine, offshore and construction industry. All of our equipment is supported by a comprehensive testing facility and our products range is fully supported with material traceability.
Much of our range is stock items which are produced and tested in the UK. As with the majority of our products, we also have the capability to custom build items to meet your specific technical requirements.
To find out more about our Lifting & Rigging Blocks, including technical information in PDF file format, please click on one of the links below: