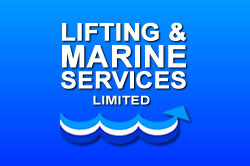 FOR IMMEDIATE RELEASE: 1st February 2013
---
The economic downturn has had a major effect on economies worldwide, particularly in the Euro Zone. However,  Lifting & Marine Services Ltd has thrived through this period.
Diversity & Competitiveness
Our company has continued to drive forward courtesy of what we believe to be two determining factors. Our product range is diverse and therefore attractive to the marketplace and we have continued to remain competitive even though prices have predictably come under pressure in recent years.
Managing costs is another area where we have succeeded, and whilst many companies are happy just to be ticking over, LMS has actually thrived during these difficult times. Our persistence to push forward with new products and looking into new markets has helped us become a truly global business.
Of course, nobody knows what problems lie around the corner, but we are in good shape to continue growing and enhancing our reputation as one of the world's premier suppliers in the marine equipment supply sector.
Our motto? Keep innovating, keep pushing forward and keep control of the costs – a good model for any successful business.
Posted by Sam Bishop
On 16th February 2019
0 Comments