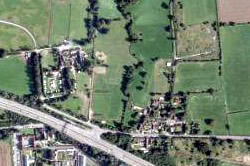 "LMS has it's base office located in the small village of Foston in South Derbyshire. The interactive map on this page will show you where"

Lifting & Marine Services Limited is situated in the picturesque village of Foston, South Derbyshire (United Kingdom).
The map below shows our location and is provided courtesy of Google Maps. You can set the map type using the controls in the top right hand corner. The controls to left allow you to move around the map or zoom in and out.
You can also left click with your mouse and move the map around to location you wish.